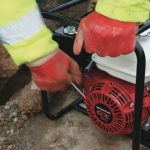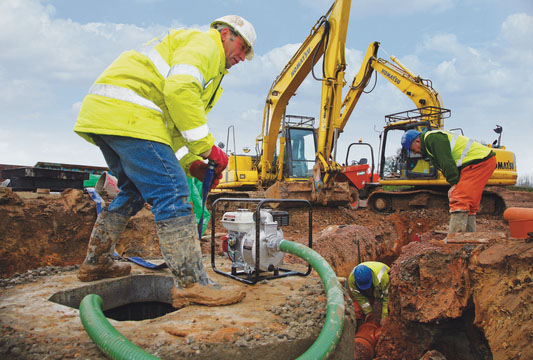 Honda is a well-known brand in the world of engine driven pumps. They are known for their high-quality performance, reliability and durability. Their range of pumps are designed for a variety of applications, which makes them a versatile tool for both residential and commercial use.
For the residential sector, Honda pumps are an ideal choice for homeowners, gardeners and boat owners. This is due to the Honda Lightweight range of pumps being compact, lightweight and portable. Models being the WX10 and WX15. Covering a range of applications but commonly used for irrigation purposes. These pumps are designed to pump water from wells, lakes, rivers, or any other water source to provide water for lawns, gardens, and other landscaping needs.
In the commercial sector, Honda engine driven pumps are used on a variety of applications such as dewatering and on industrial processes. For dewatering applications, Honda pumps are used to remove water from construction sites, mines, and other areas where water accumulation is a problem. In industrial processes, Honda pumps are used to transfer liquids and slurries in various applications such as; chemical processing, waste water treatment, and mining operations. Models in this range include are high flow pumps WB20 and WB30 and trash pumps WT20 and WT30
Mobility is key in most applications and that is where these Honda pumps really excel given they compact and lightweight design making transports between sites and areas of use. Additionally, given the powerful engines these pumps are built with they deliver reliable performance even in the toughest conditions. Also with portable power they are ideal for use in remote areas where electrical power is not readily available.
Safety and convenience has clearly been front of mind in the Honda design. These pumps come with features such as automatic shutoff, low oil alert, and fuel shutoff valve, to prevent damage to the pump and engine. The fuel shutoff valve helps to prevent fuel spills, making it safe for use in environmentally sensitive areas.
If have a need for a portable engine-driven pump then look no further than the Honda range.
We also supply the full range of Honda generators, click here to find a solution for your portable power needs.
Please see our range of Honda water pumps online:
https://www.tradepumps.com/manufacturers/honda-pumps-generators/honda-water-pumps